Our inspired design and engineering teams take technology in new directions to deliver high-performing products that can soften an impact, boost the appearance of an automotive interior and more.
A culture of excellence since 1945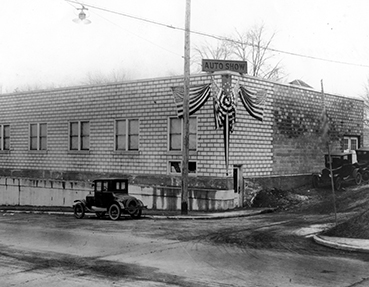 Looking back on our history you will find that The Oakwood Group has always been looking ahead for "what's next" in order to move our customers and our company forward. Since Francois Audi founded the company in 1945 to supply water pumps to Ford Motor Company, our success is rooted in pushing technology to do more - and in our overarching philosophy to be the best. Over the years this has resulted in many advances in meeting customer challenges with new products that are manufactured with greater quality, improved performance and lower cost. The Oakwood Group's quality policy is reflective of our business model and top management's commitment to creating an environment of continual improvement. Our culture of excellence and entrepreneurism has helped position us first in our markets with niche technologies and energy occupant protection and audio covers.
---
1945       First product was a water pump supplied to Ford Motor Company for their production of tractors.
1957       Oakwood Industries was renamed Oakwood Metal Fabricating Company.
1980s      Oakwood entered the metal speaker grille market and became the dominant supplier to Tier One interior companies for domestic and foreign OEMs.
1990s      The company developed its energy absorber called SafetyPlastic® to meet the federal mandate to better protect occupants in rollover crashes and side impact events.
2000       Oakwood becomes number one supplier of energy absorption technologies, replacing most foam and injection molded applications.
2010       Oakwood Japan and Oakwood South Korea formed.
2014       Oakwood China established near Shanghai.
2016       Oakwood E-Lan Automotive Components established.
---